Zhiyun Crane M2 3-Axis Handheld Gimbal Stabilizer
Live. Create. Anywhere
To make every one a true filmmaker of their daily lives, ZHIYUN brings a new handheld stabilizer designed for multiple devices for users of all levels. Featuring a more easy-to-use quick setup system and smart lock design, as well as six creative operation modes, CRANE-M2 easily goes wherever you go and offers endless possibilities to your everyday creation.
One, Is More than Enough
CRANE-M2, with unprecedented all-in-one design, offers great compatibility to multiple devices, such as compact cameras, light mirrorless cameras, smartphones, and action cameras.
* Dedicated accessories are needed for mounting phone and action cameras
* Compatibility list seen attached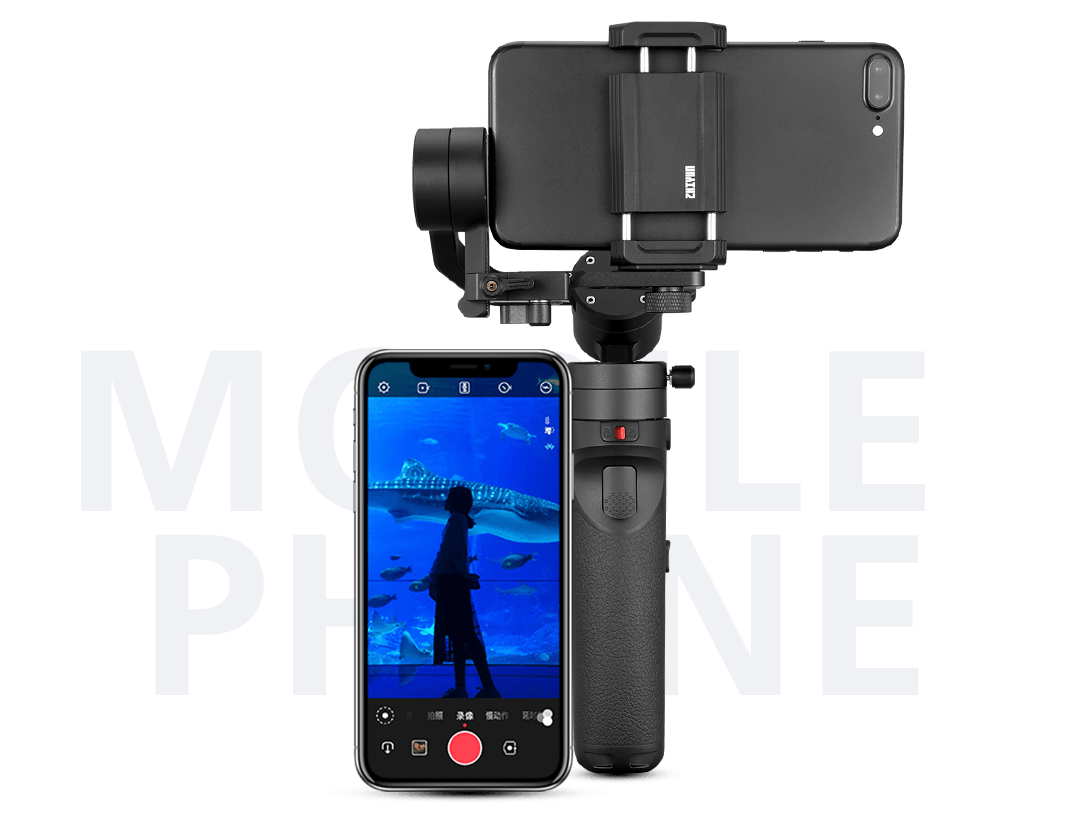 Small Body. Bigger Vision
With a sleek body and compact size, CRANE-M2 offers great comfort to your hand and unrivalled control over your camera. CRANE-M2 easily goes wherever you go, so you will never miss capturing that perfect moment again.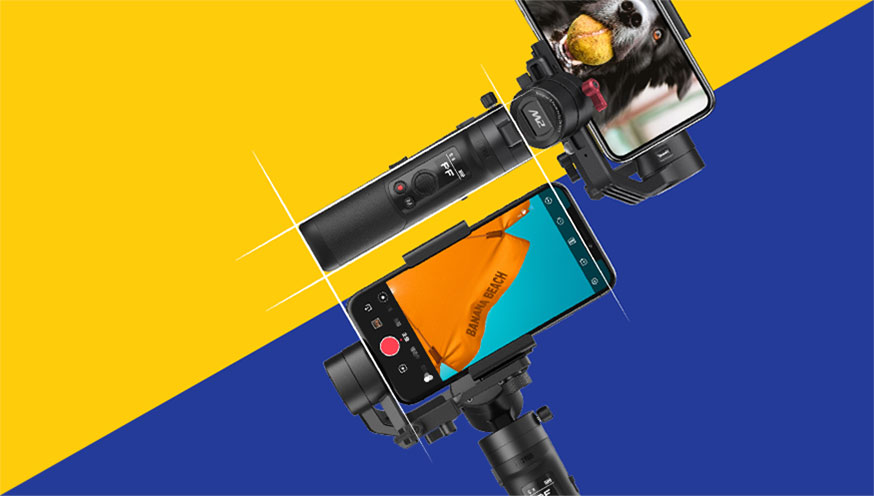 Unleash Infinite Possibilities
And with Go Mode, you can capture every fast movement without missing a single beat.
PF Mode: The camera pans as you turn the gimbal left and right. One of the favorites for travelers. A must-have for hyperlapse.
Key Features
Compact, more lightweight design for compact cameras, smartphones, and action cams up to 1.6 lb (an action cam mount is sold separately)
360° pan, 310° tilt, and 324° roll rotation
7-hour runtime on a built-in battery
Built-in Wi-Fi and Bluetooth
ZY Play iOS/Android app
Special app features such as time-lapse, panorama, and slow-motion capture
OLED display
One-button quick release camera mounting system
Scale marks and memory locks for balancing
Hand strap, mini tripod, and other accessories included
PF Mode
The camera pans as you turn the gimbal left and right. This feature is useful for hyperlapse capture and for traveler footage.
F Mode
The camera will follow the gimbal handle's movements.
L Mode
The camera direction is locked so you won't miss a shot in any situation.
POV Mode
The Crane-M2 offers full-range POV mode, which allows for 360° synchronous movement on all three axes. Instead of leveling off during motion, the camera will remain locked in position no matter which way or how far you move the gimbal, allowing for true POV shots.
Vortex Mode
Vortex mode gives you the freedom to perform cinematic 360° barrel shots in all dimensions.
Go Mode
Performs fast pan and tilt motions for dramatic action shots.
Smooth Zoom at Fingertips
A single push of the slider on side of the handle, you can zoom in/out to capture smooth footage at a distance.

All in a Glance
The intuitive OLED display will show the gimbal mode, Bluetooth & connection status, battery level and various gimbal parameters.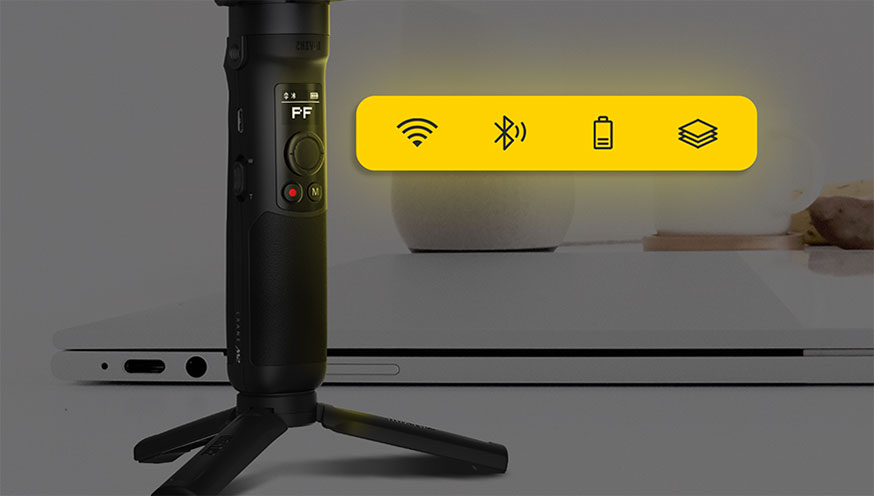 Vlogging Non-Stop
CRANE-M2 boasts an impressive runtime of up to 7 hours to keep you powered throughout your adventures. Besides charging your phone, CRANE-M2 can also be charged with a power bank.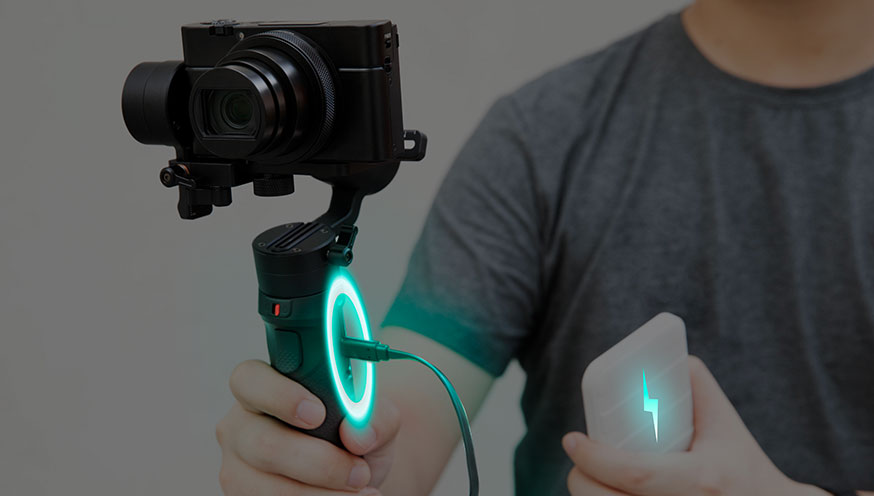 Seamless Camera Control
Adopting a WiFi-and-Bluetooth control module, CRANE-M2 allows you to control your camera wirelessly through the gimbal handle. Once paired via ZY Play, your camera and the gimbal will automatically pair again when turned on.

Ready for Creation Anytime
CRANE-M2 is designed with a whole new quick release system - Lite. You can quickly mount or dismount your camera with a single press of the lock button. And with a unique scale mark and memory lock, balancing can be easily finished and preserved, once and forever, saving much trouble of readjustment every time.
Easy Setup. Get Ready AnytimeSmart Lock Design. Pack and Go


ZY PLAY for More Advanced Functions
ZY PLAY opens up a new world of filmmaking for you. Besides remote control on camera and gimbal, advanced functions including timelapse, panorama and slow motion can be realized easily on ZY PLAY.
Visit Lightollector to watch gimbal tutorials and meet new friends!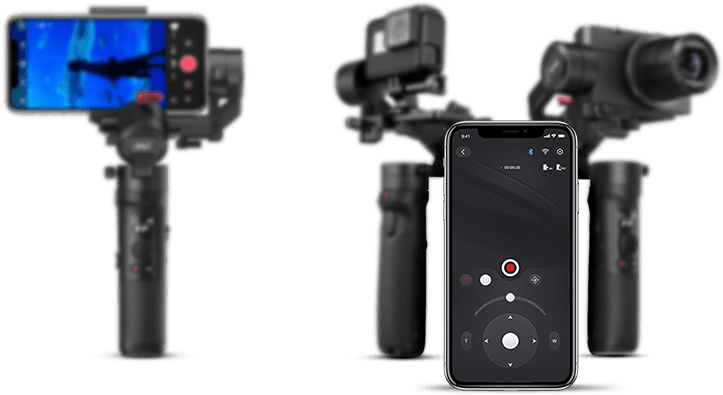 Specs
Gimbal;
Number of Axes
3-Axis (Pitch, Roll, Yaw)
Rotation Range
Yaw (Pan): 360°
Pitch (Tilt): 310°
Roll: 324°
Load Capacity
0.29 to 1.58 lb / 130 to 720 g
Connectivity
Ports
1 x USB (Unspecified Type) (Power)
Wireless Protocol
Bluetooth 4.2, Wi-Fi (Unspecified Type)
Battery
Battery Runtime
7 Hours
Power
Operating Voltage
9.8 to 12.6 VDC
Operating Current
200 to 3000 mA
Environmental
Operating Temperature
14 to 113°F / -10 to 45°C
Packaging Info
Package Weight
2.09 lb
Box Dimensions (LxWxH)
10.8 x 6.8 x 3.3"