Insta360 GO2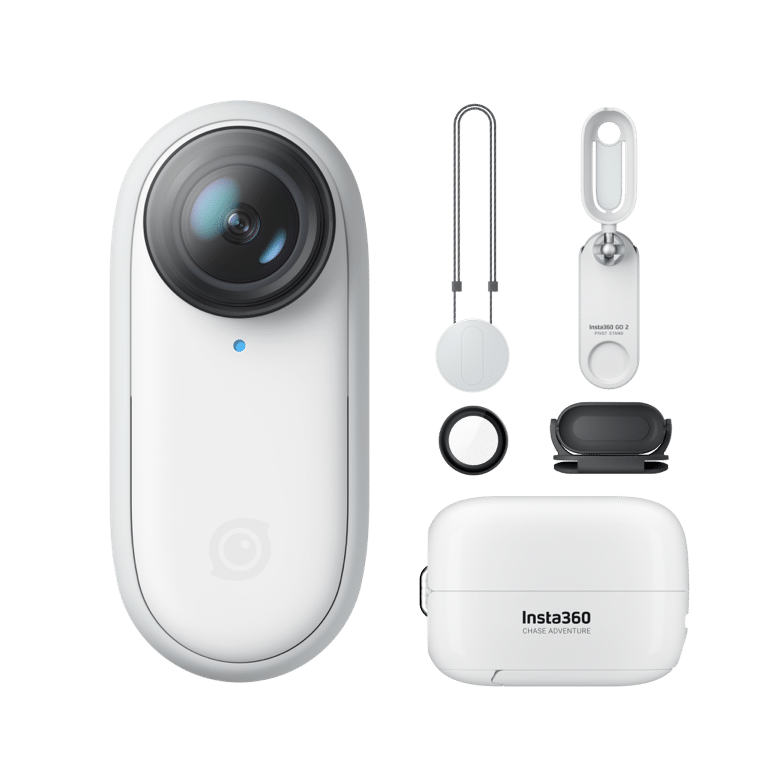 Look, no hands!
Insta360 GO 2 is the world's smallest action camera. It weighs about 6x lighter than your old action cam, with the same sized image sensor, and fits perfectly on your shirt.
Buttery smooth goodness.
You gotta see it to believe it. Anywhere you mount GO 2, FlowState Stabilization will keep your shot steady. Shake, bump and roll ready.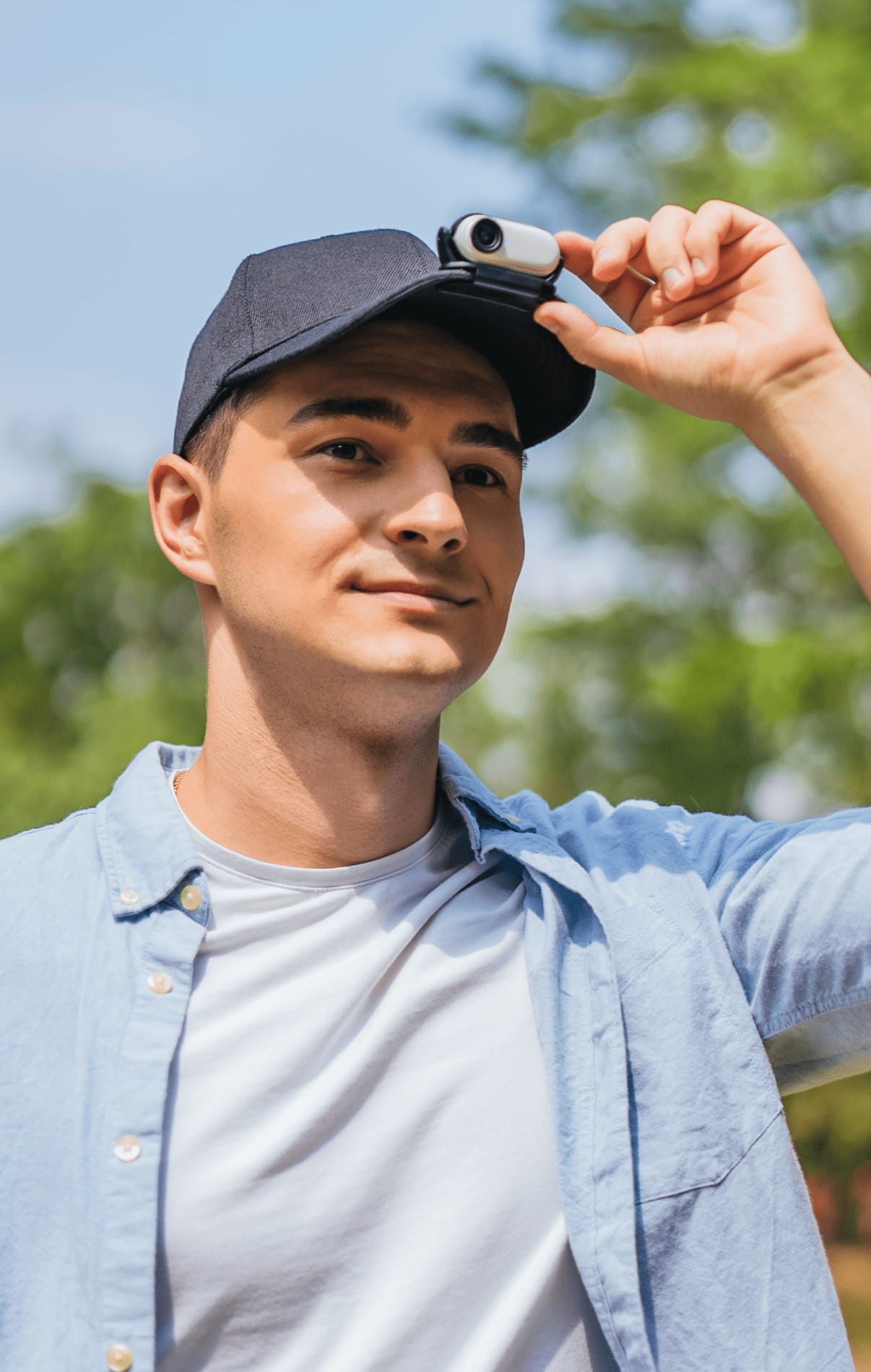 Perfectly level horizons.
Move the camera alllll you'd like. GO 2's horizon leveling algorithms will keep the video upright no matter what.
The world is your playground
GO 2 is so small, it fits anywhere. Like literally anywhere. Guitar? Easy. Cat? Well... as long as your cat actually listens to you. Just use the in-the-box accessories to mount up anywhere.
Wooaahhh that's fast.
Jam pack all the action into a speedy hyperlapse with TimeShift mode. Up to 6x faster than real life.
Make time fly by.
Pick a spot and record a timelapse from any angle. At night, turn on Nightlapse mode and GO 2 will use its brains (and AI) to adjust the exposure and intervals. It'll blow your socks off.
Oooooh slow-mo.
Couldn't handle the speed? Slow a key moment down to 4x slow-mo in super-smooth 120fps.
All the colors.
Pump up the colors with HDR mode. Get shots in a tap that look like they were edited by a pro. Ideal for stationary shots.
Next up The Charge Case
GO 2's Charge Case does more than you'd think. It's a case, charger, controller and tripod all in one.
Make water crystal clear.
Ugly blue haze in your underwater footage? Turn on AquaVision in the app. Upgraded from the bottom up, the algorithm now produces even more realistic and vivid colors than before.
Fits in your feed.
Choose from 16:9, 9:16 or 1:1 aspect ratios to make sure your shot looks good anywhere you post it.
The AI is taking over...
your edit with FlashCut 2.0. AI takes your favorite clips, puts 'em in a story and edits them together on beat to music. Choose from themed templates or let AI freestyle. Don't worry, it's not coming for your job… yet.

In the Box
Insta360 GO 2 (with Lens Guard)
Charge Case
Charge Cable
Magnet Pendant
Easy Clip
Pivot Stand
QuickStart Guide
Specification
Video Resolution
FlowState Stabilization (Pro Video mode)
2560x1440@50fps, 30fps
1920x1080@50fps, 30fps
Basic Stabilization (Video mode)
2560x1440@50fps, 30fps
1920x1080@50fps, 30fps
HDR
2560x1440@25fps, 24fps
1920x1080@25fps, 24fps
Timelapse
2560x1440@30fps
1920x1080@30fps
TimeShift
2560x1440@30fps
1920x1080@30fps
Slow Motion
1920x1080@120fps
Photo Resolution
16:9, 2560x1440
1:1, 2560x2560
9:16, 1440x2560
Film Panorama, 2938x1088
Video Format