Beberapa keunggulan dari SIRUI C150B Bi-Color LED adalah:
Fleksibilitas: Dapat diatur ke dalam mode warna tunggal atau mode bi-warna, serta memiliki rentang suhu warna yang luas dari 2800-6500K, sehingga memungkinkan pengguna untuk menyesuaikan warna cahaya sesuai dengan kondisi lingkungan.
Kualitas Cahaya yang Tinggi: SIRUI C150B Bi-Color LED menawarkan kualitas cahaya yang tinggi dengan nilai CRI dan TLCI yang sangat tinggi, yaitu di atas 96 dan 98. Hal ini memastikan warna cahaya yang dihasilkan sangat akurat dan natural.
Kemampuan Dimming: Lampu ini dapat diatur ke tingkat kecerahan yang berbeda-beda, mulai dari 1% hingga 100%, untuk memenuhi kebutuhan pencahayaan yang berbeda.
Kontrol yang Mudah.
Desain yang Ringkas dan Ringan: SIRUI C150B Bi-Color LED mudah dibawa dan digunakan di lokasi yang berbeda-beda, serta mudah untuk disimpan saat tidak digunakan.
Daya Tahan yang Tinggi: SIRUI C150B Bi-Color LED dirancang untuk tahan lama dan dapat digunakan dalam jangka waktu yang lama, sehingga cocok untuk penggunaan profesional di studio, panggung, atau lokasi shooting lainnya. Selain itu, lampu ini juga dilengkapi dengan sistem pendingin kipas yang efektif untuk menjaga suhu lampu tetap stabil saat digunakan dalam waktu lama.
SIRUI Blaze Series LED Monolight
C150Daylight
C150BBi-Color
C300Daylight
C300BBi-Color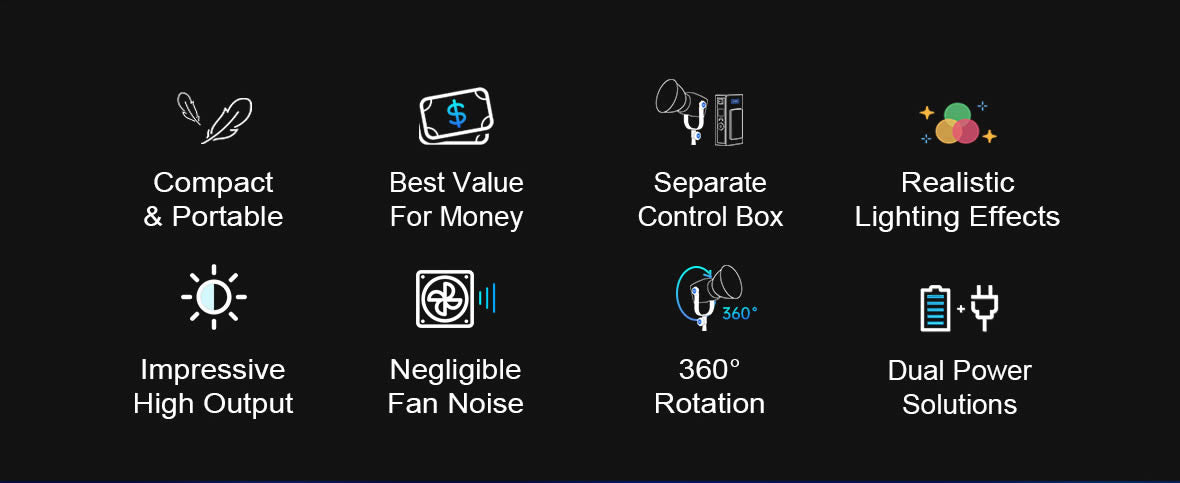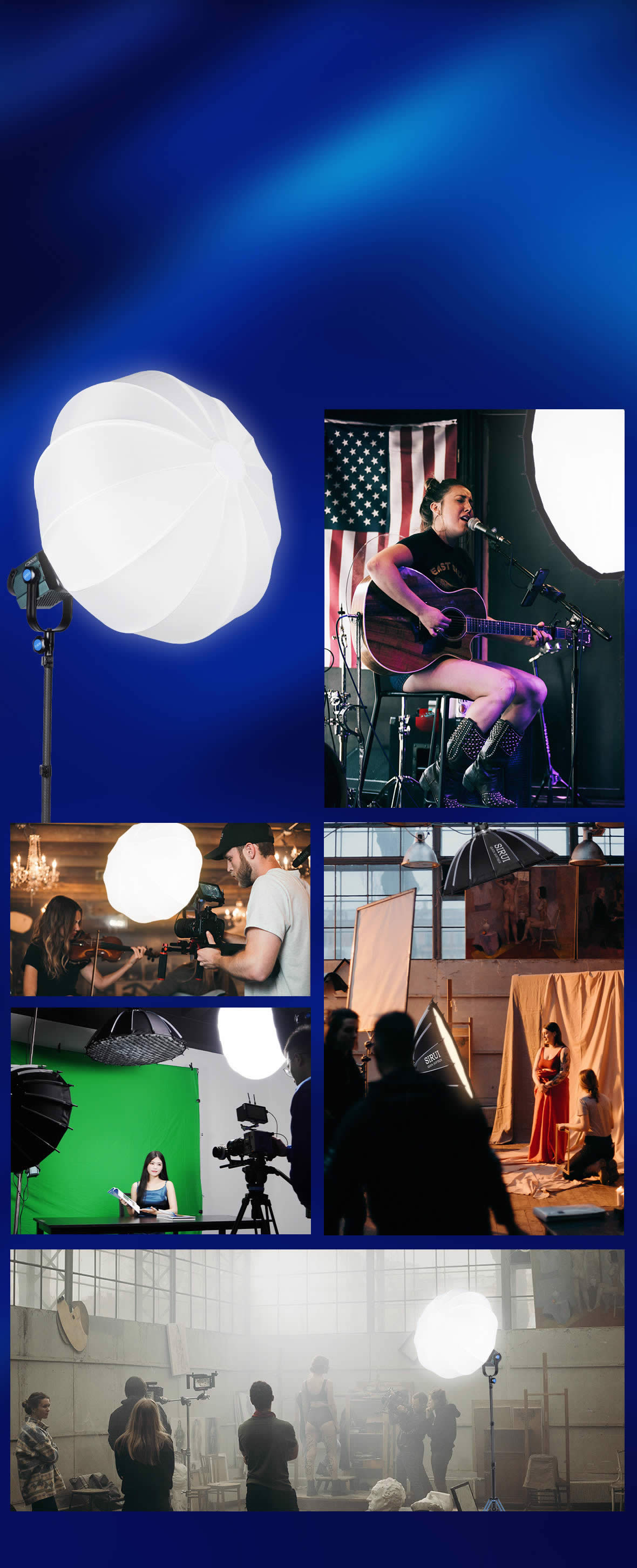 The SIRUI Blaze Series
includes four versions of LED monolight
C150 Daylight C150B Bi-Color
C300 Daylight C300B Bi-Color
A relatively small form factor allows the light to get rid of a stand and be handheld for outdoor shooting. Various practical features such as strong and constant output, realistic lighting effects, stunning color reproduction, and ultra-silent fans make these lights ideal for film, broadcast, video, and commercial production.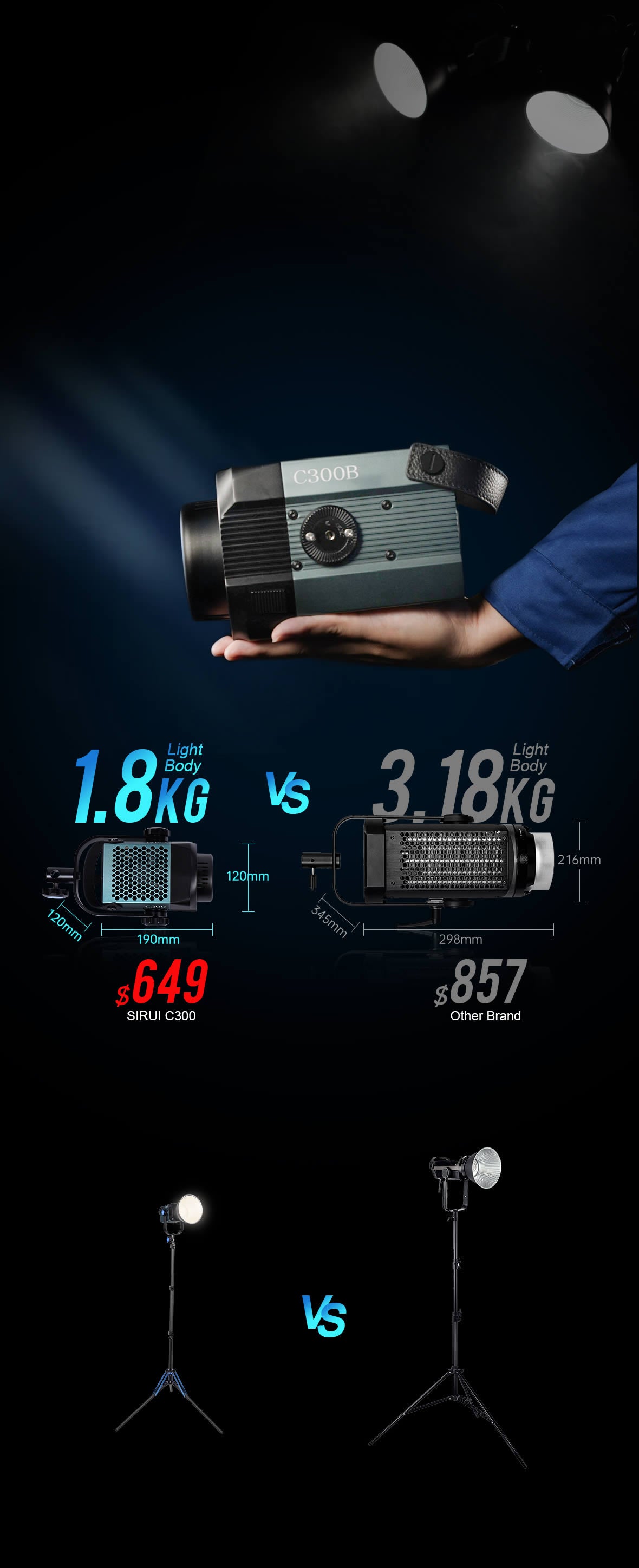 Compact & Portable Best Value For Money
The SIRUI Blaze Series LED Monolights are so much smaller than their counterparts that the C300 Daylight, for example, is made as compact as a 150W LED fixture.
These lights can be safely mounted on lightweight stands thanks to their small size.
Small and lightweight stand Large and heavy stand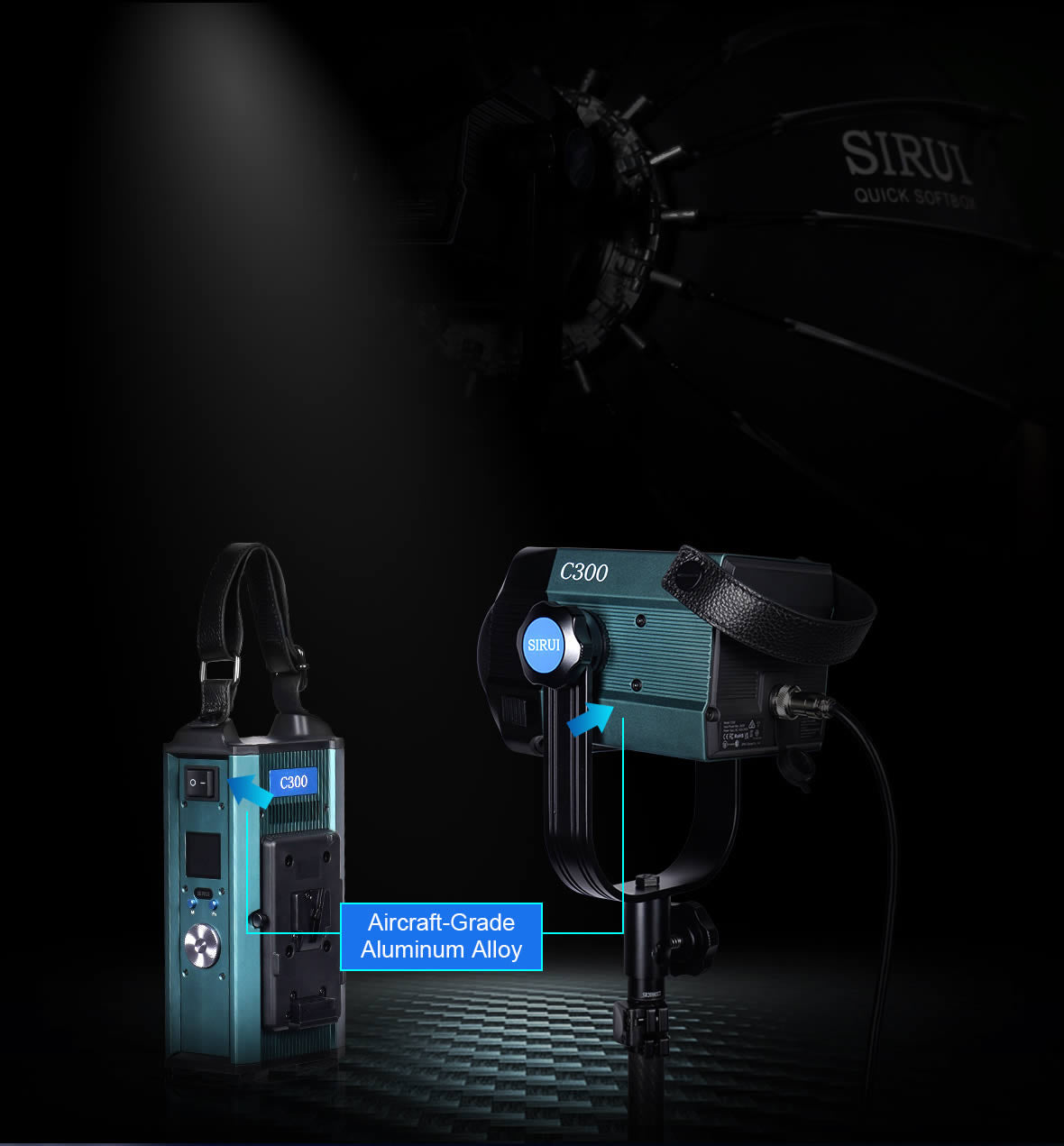 Tough & Durable
The head unit and control box are solidly built of aircraft-grade aluminum alloy for increased service life.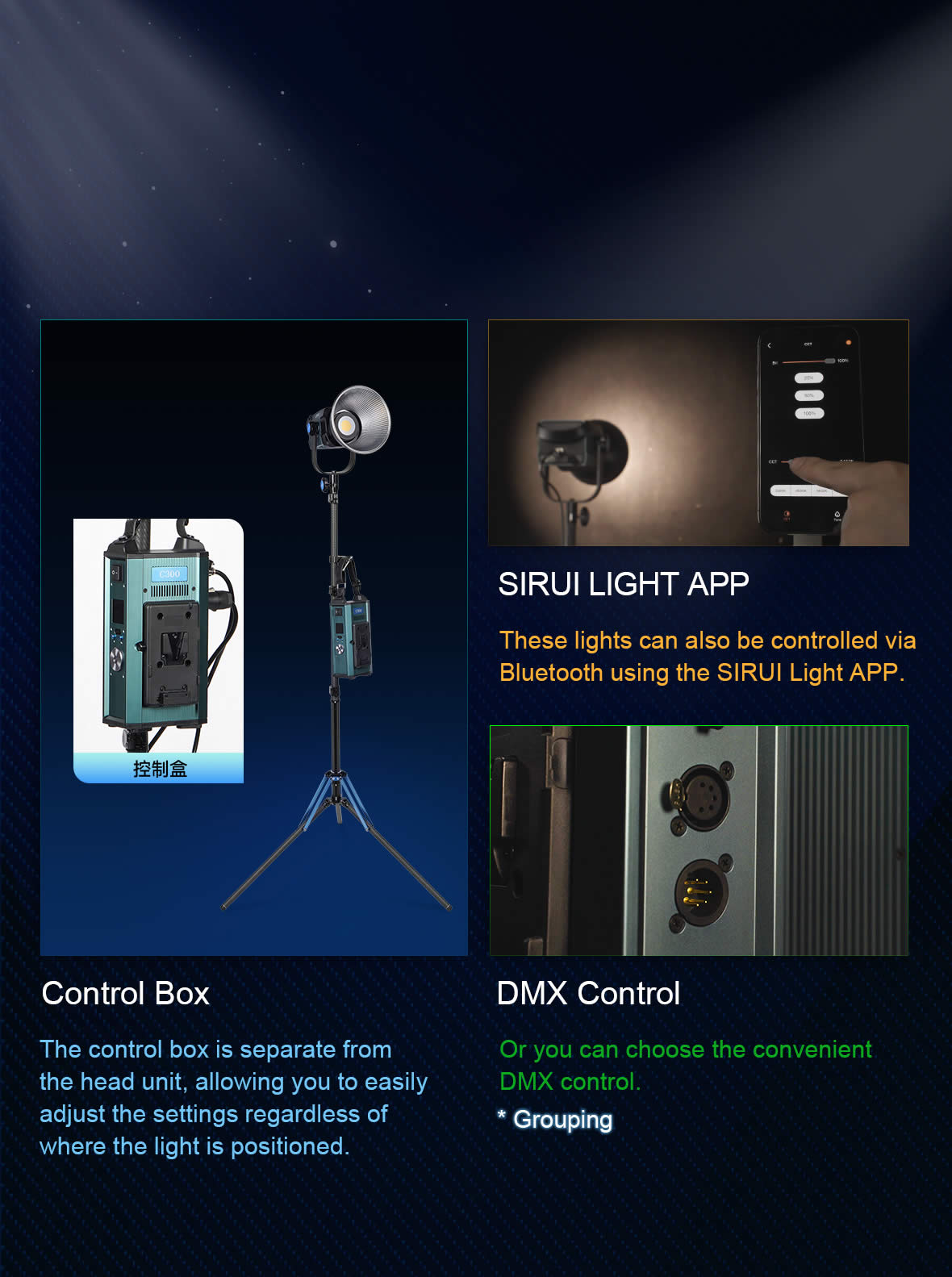 Realistic Lighting effects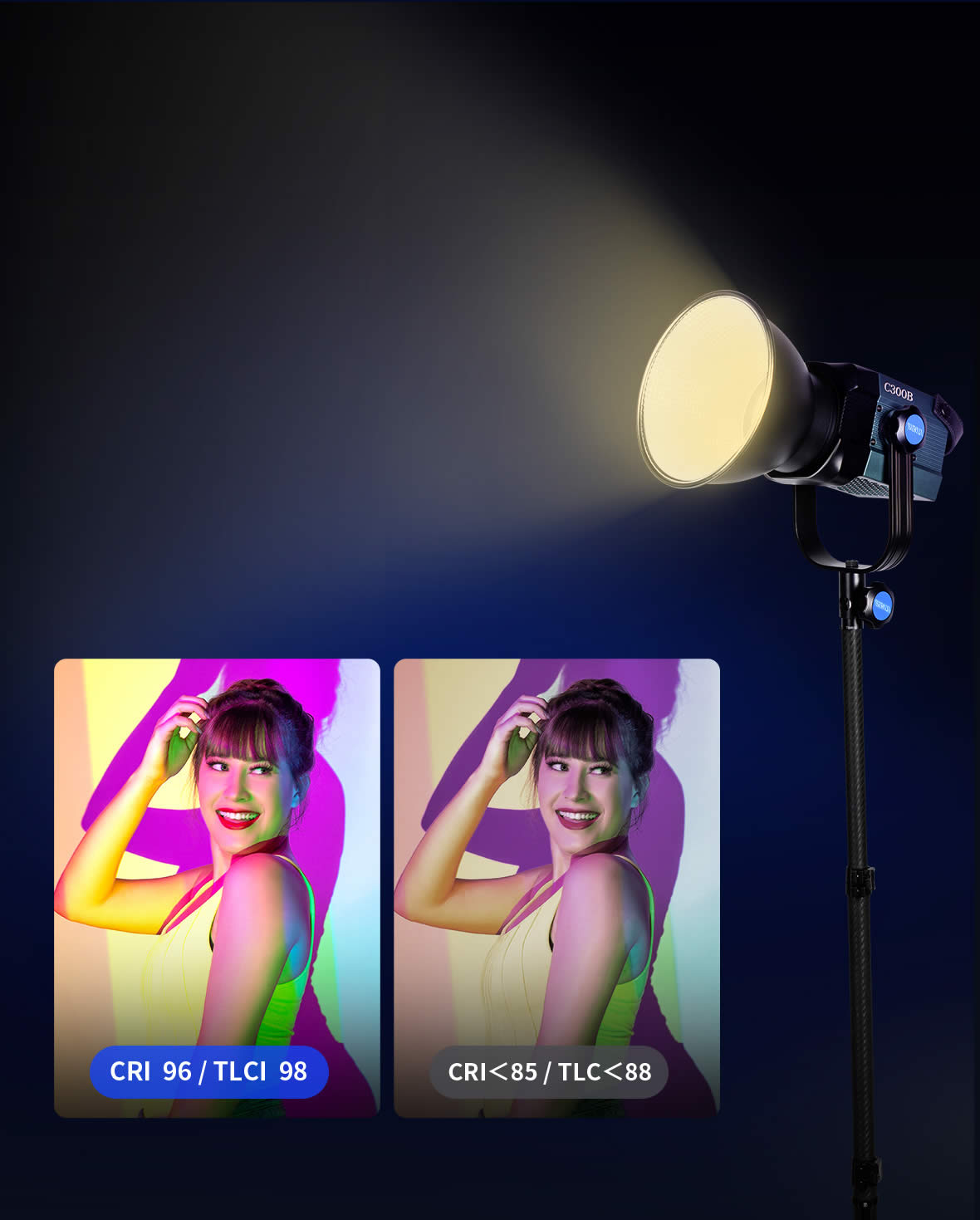 Stunning Color Reproduction
Featuring a high CRI of 96 and TLCI of 98 the Blaze Series has the ability to deliver vibrant natural light and reproduce accurate colors.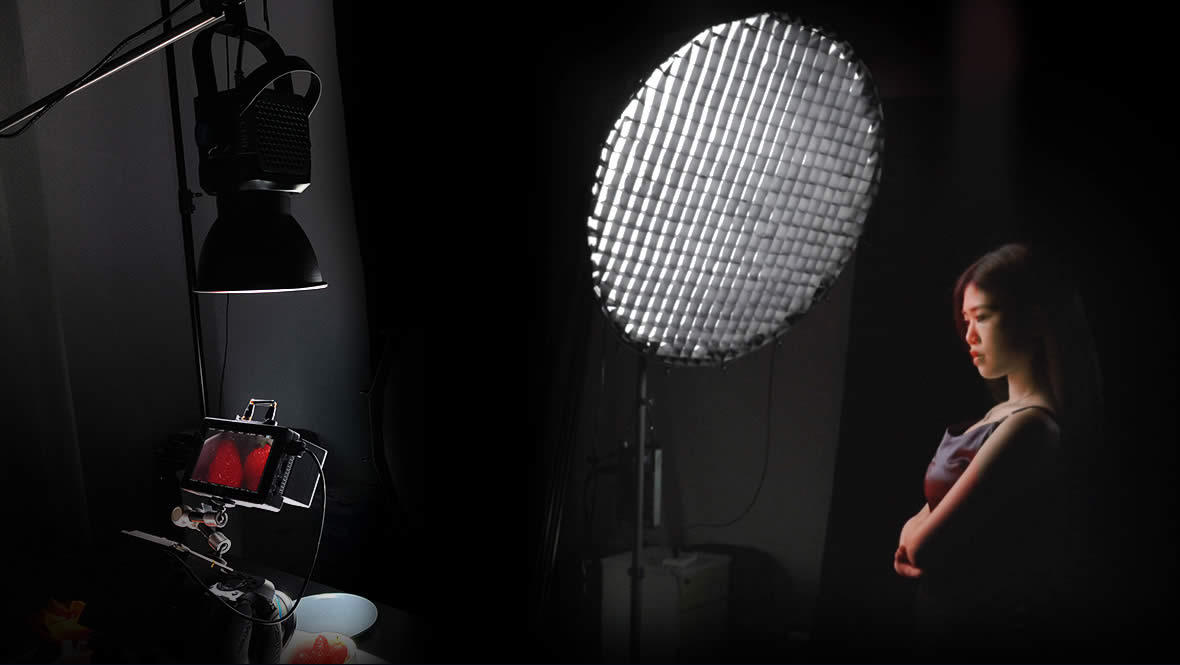 The light can
be hung from
somewhere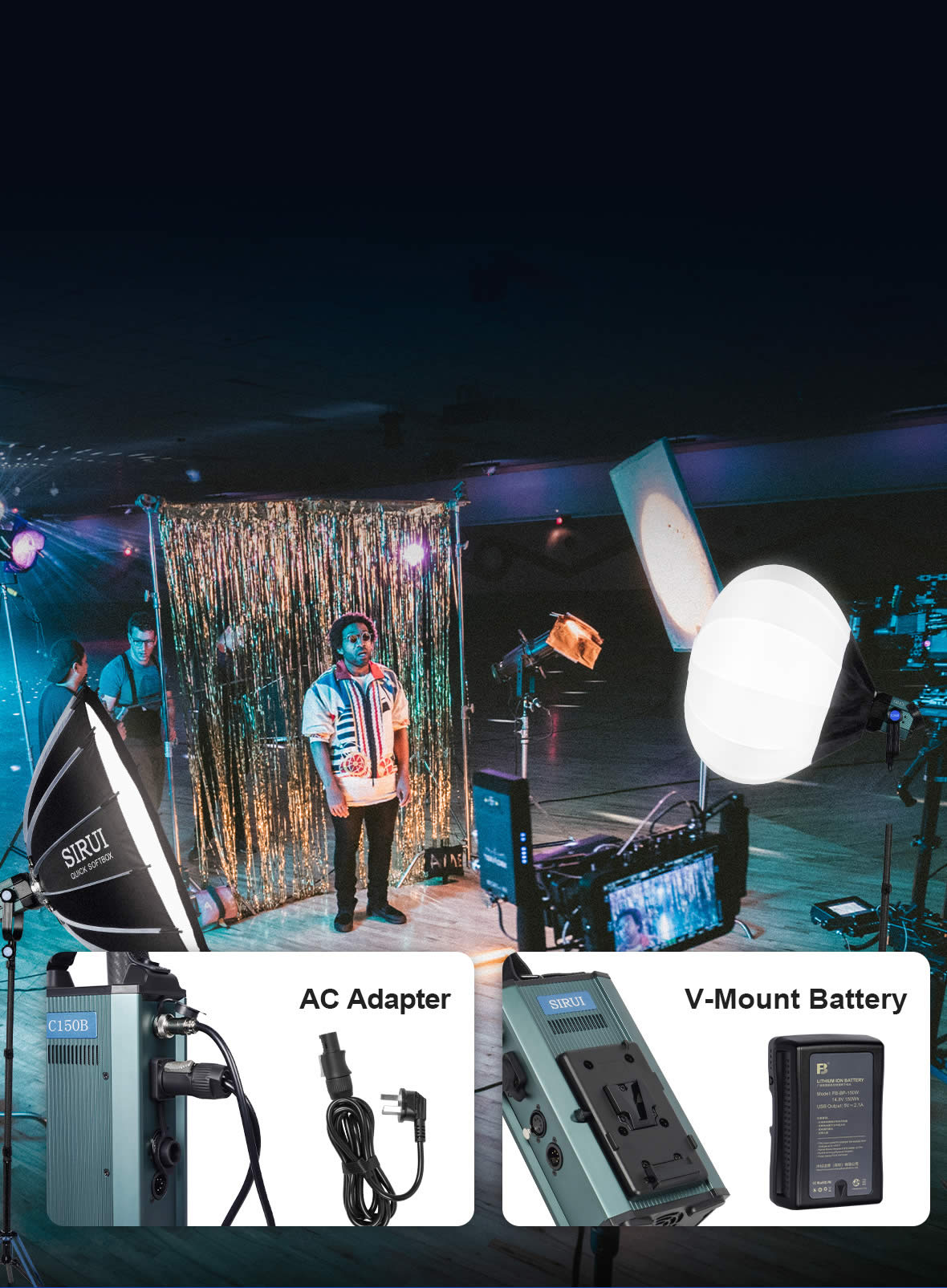 Dual Power Solutions For Indoor And Outdoor Use
* 150W: 1 V-Mount Battery 丨 300W: 2 V-Mount Batteries (Battery Sold Separately)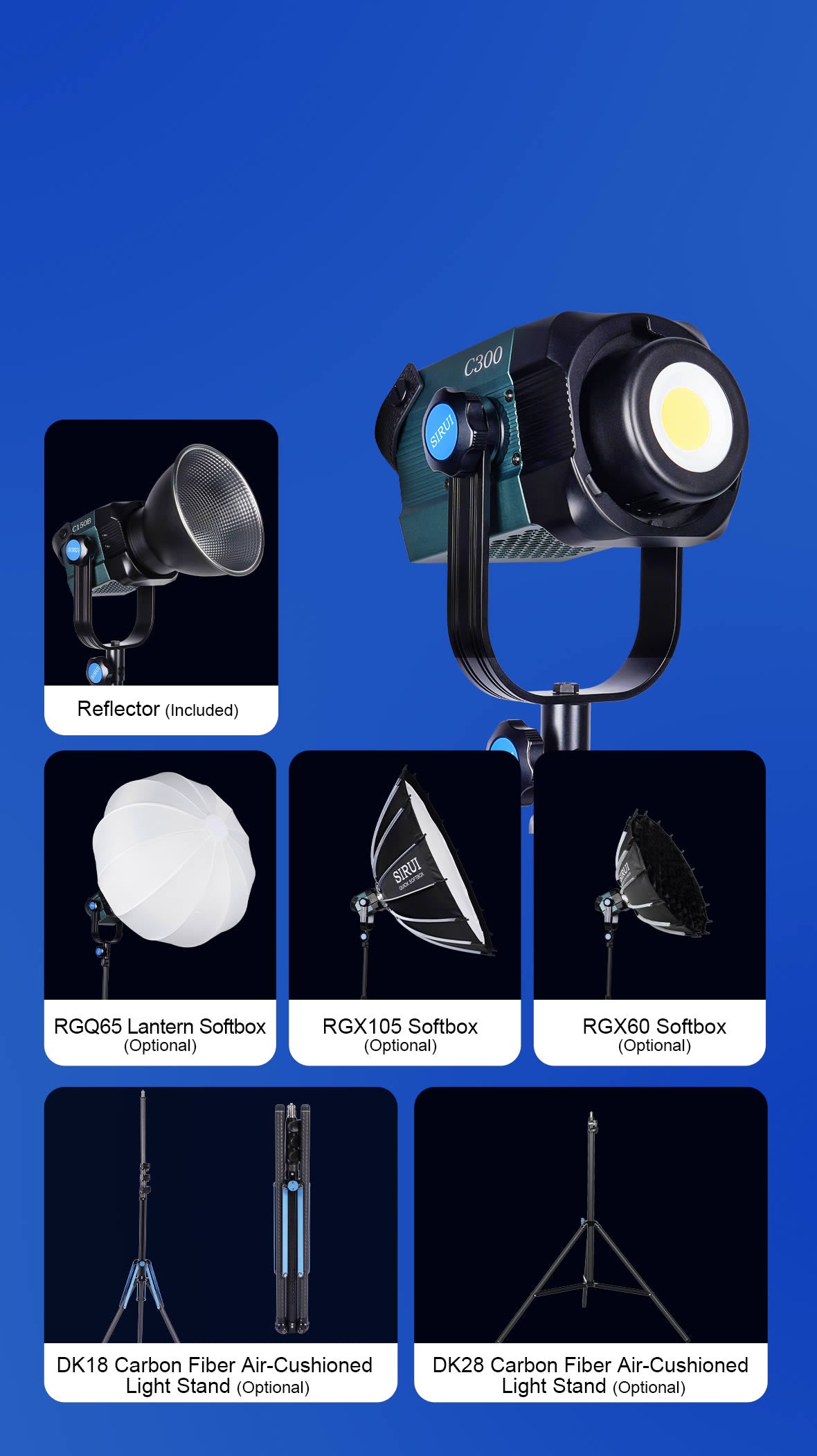 Universal Bowens Mount
With a Bowens mount, this light can work with a wide variety of accessories and modifiers for added versatility.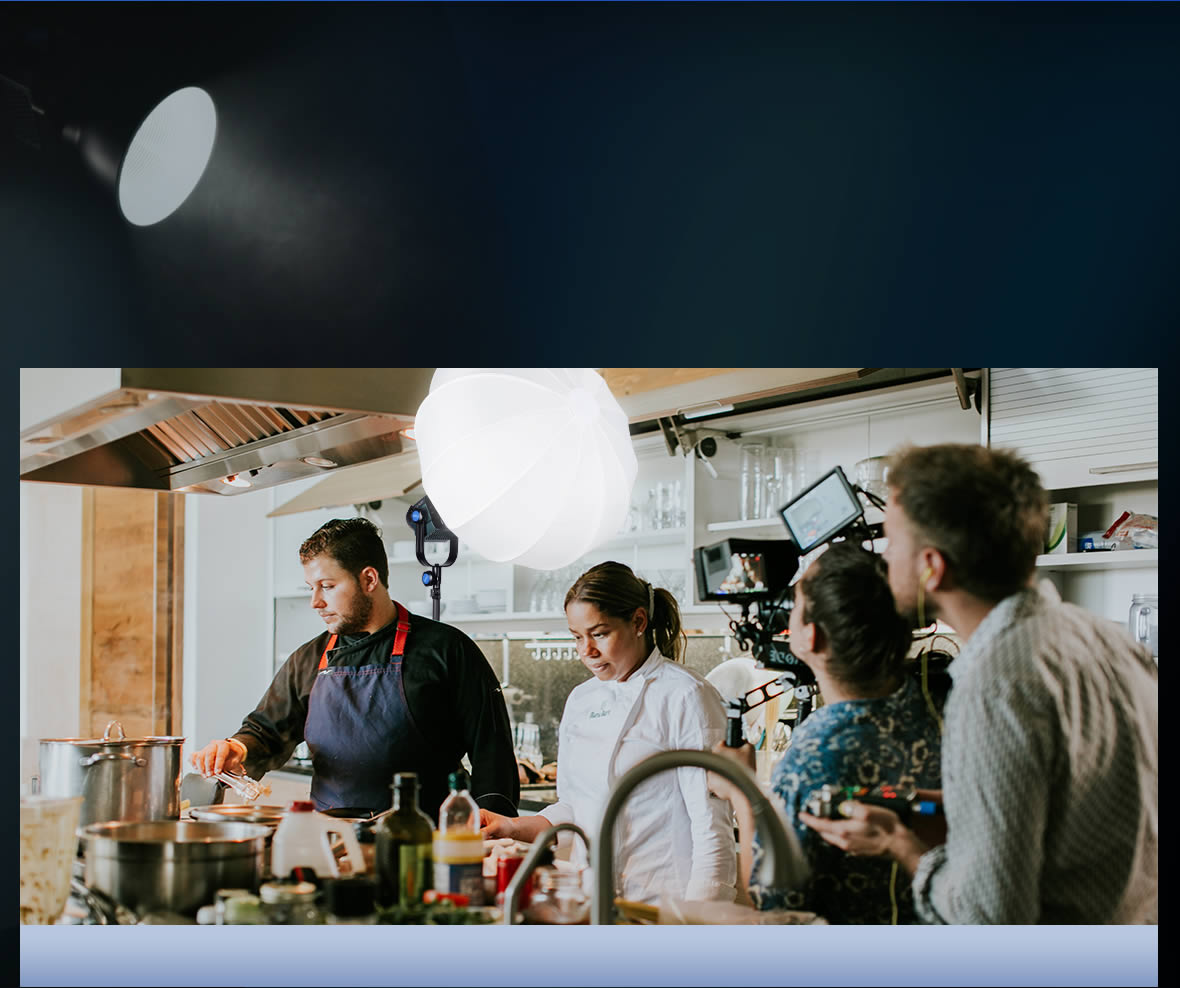 Film production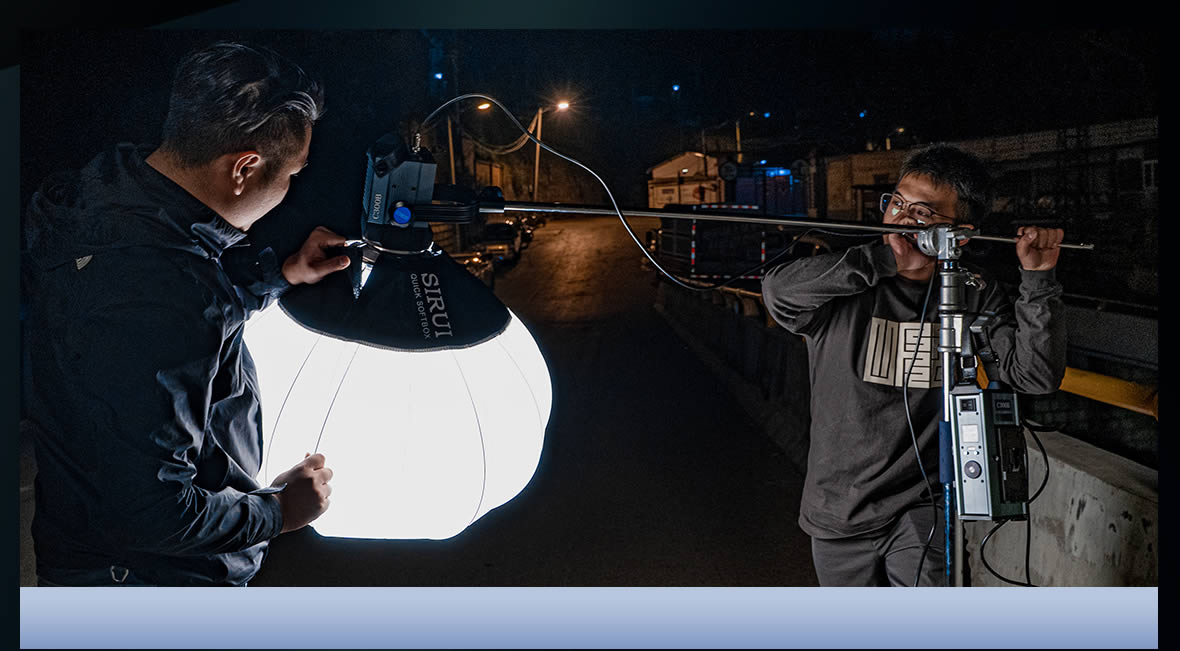 TVC Shooting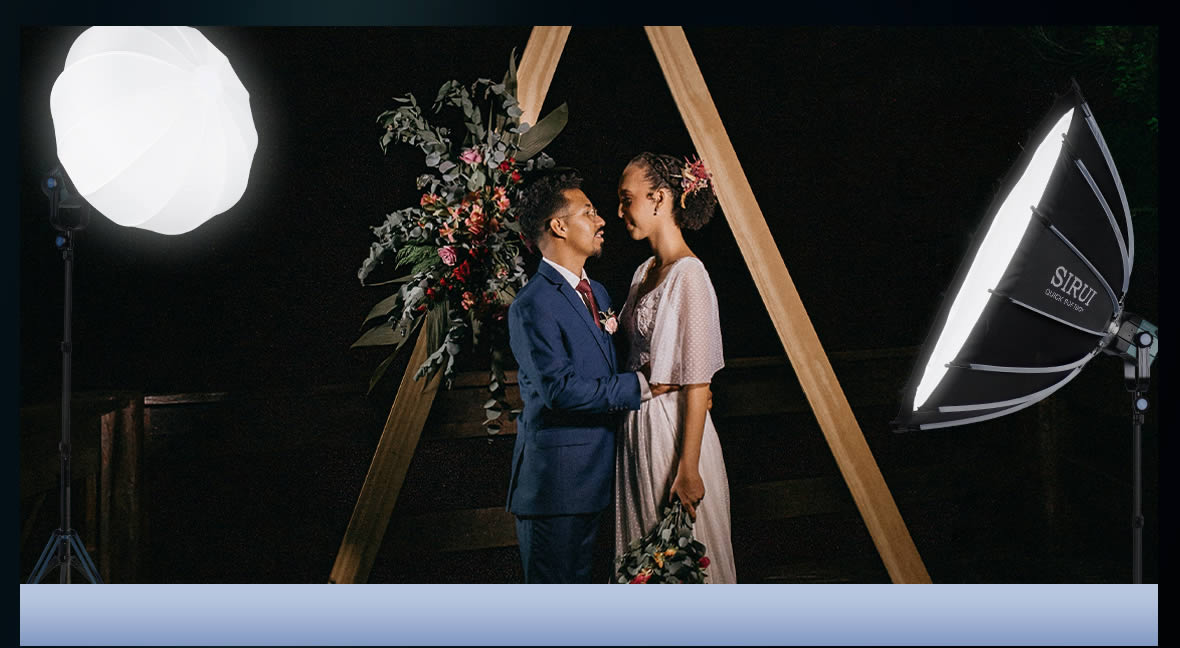 Night scenes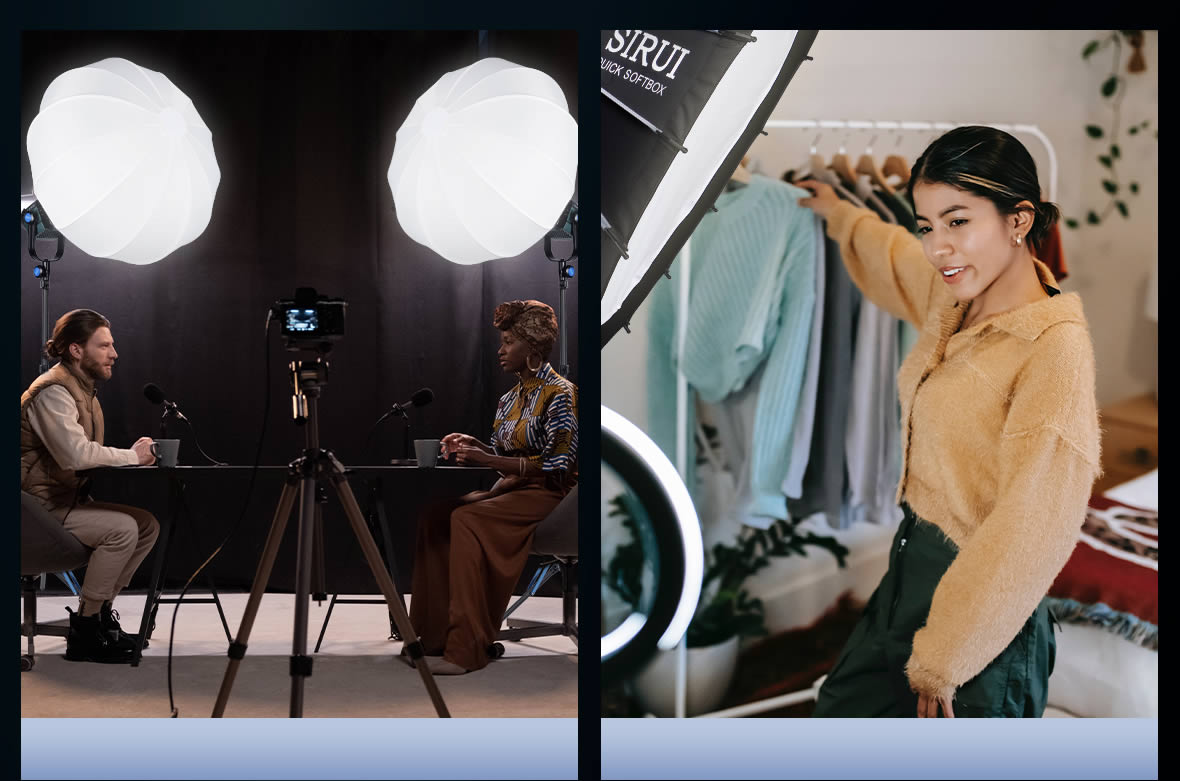 Interviews Live Streaming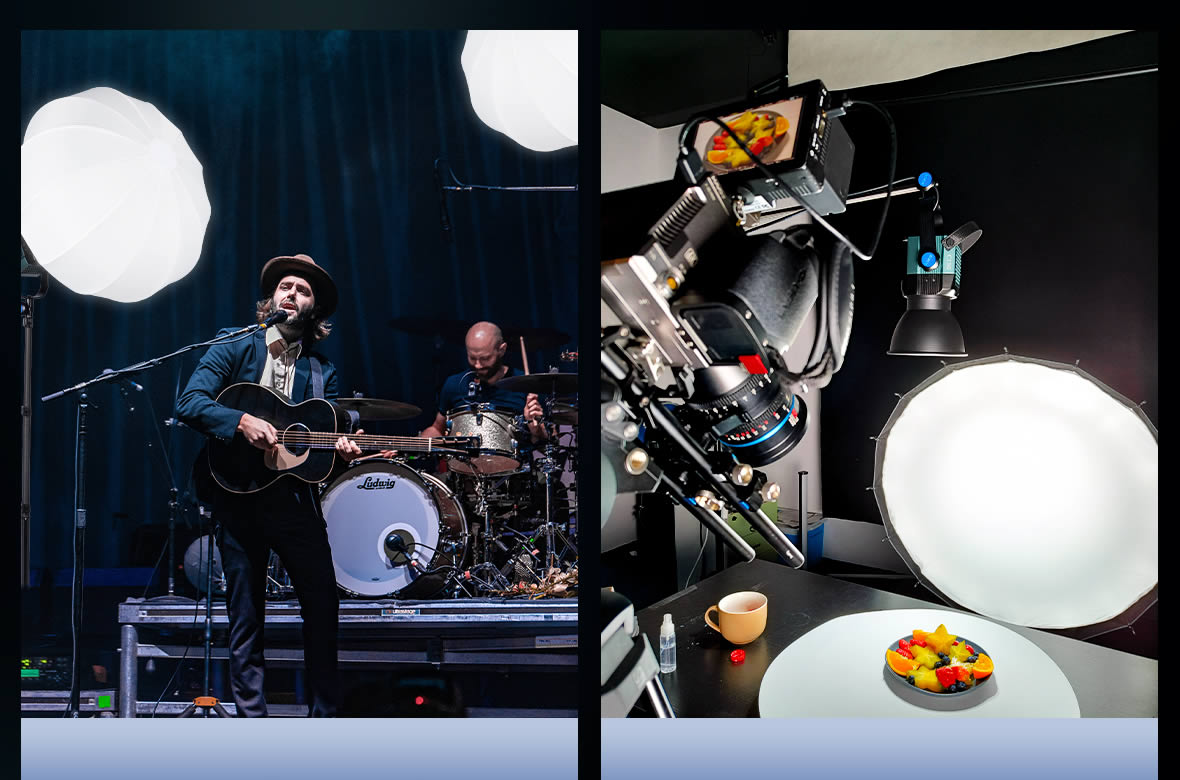 Stage Performance Product Shooting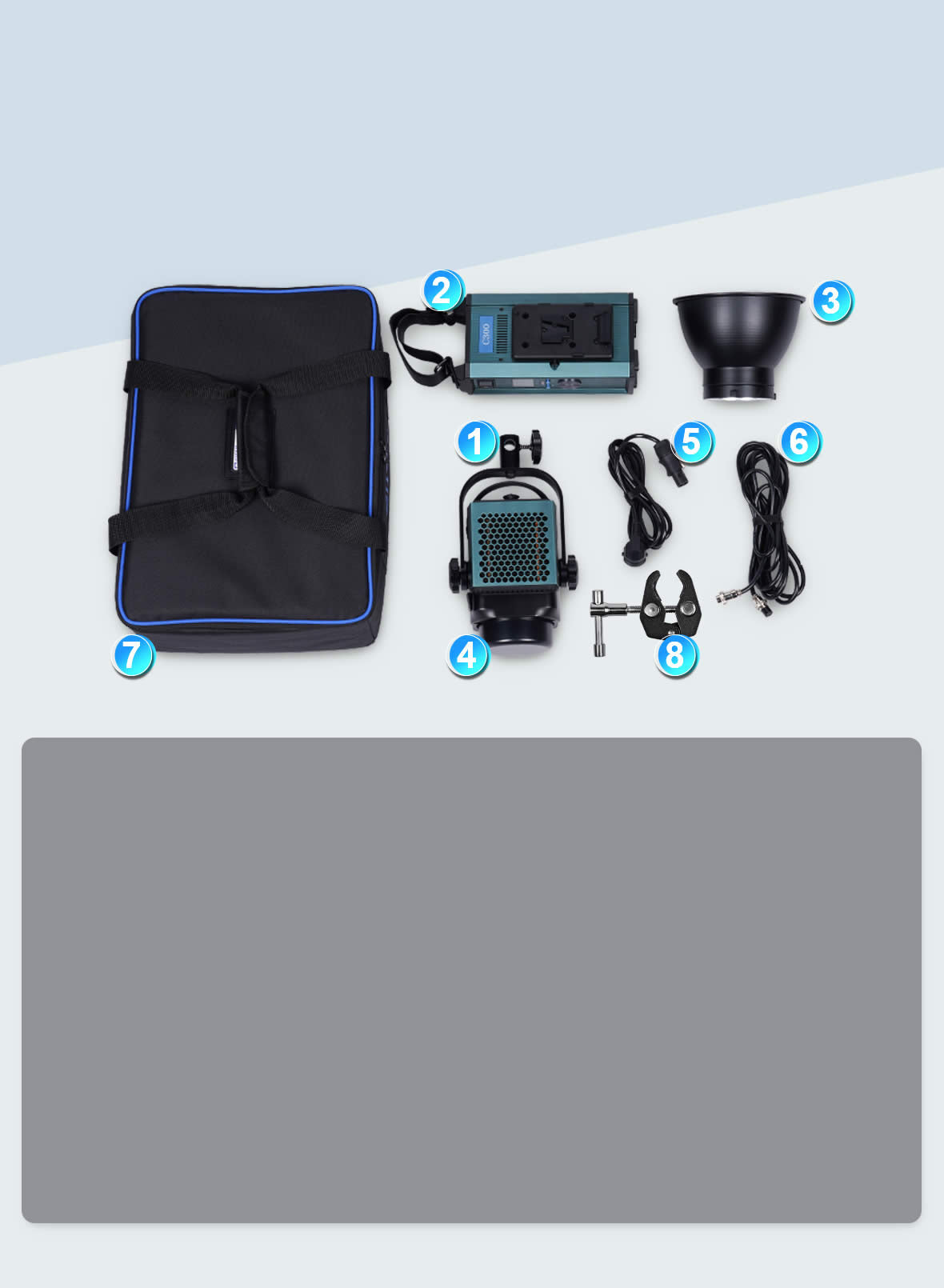 1
Light Body*1
2
Controller*1
3
Reflector*1
4
Lamp Cover*1
5
Power Cord*1
6
Control Cable*1
7
Carry Case*1
8
Crab Clamp*1
Model: C-150B
Power output: 150W
Color temperature: 2800-7000K
Special Effect : 12
Illuminance: 16000 Lux@1m (5600K); 11500 Lux@1m (3200K)
CRI: 96+
TLCI: 98+
Beam angle: 120°
Dimming range: 1% - 100%
Input voltage: AC 100-240V 50/60Hz
Power source: AC power adapter (included); V-mount battery (optional)
Cooling system: Fan cooling
Control: Manual control, DMX512
Operating temperature: -10°C - 40°C
Storage temperature: -10°C - 50°C
Dimensions:
- Light Bod : 155 x 120 x 120 mm
- Controller : 127 x 95 x 257 mm
Weight:
- Light Body : 1466 gr
- Controller : 1550 gr