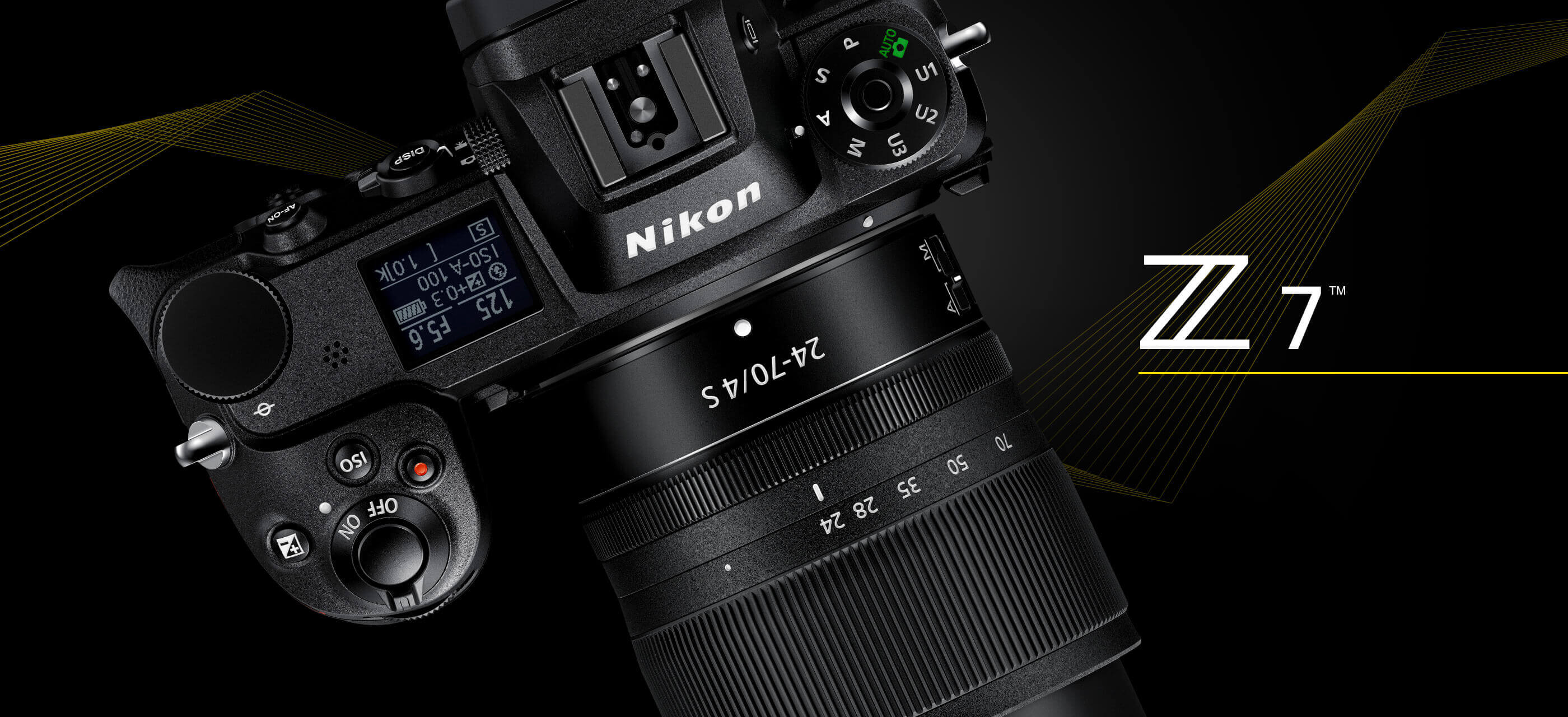 More than mirrorless.
Nikon mirrorless.
Our vision has always been to create cameras and lenses that capture more light. More light means more detail. More speed. More possibilities. The Z 7 brings that vision to life (and then some). Combining the advantages of a lightweight mirrorless design, a revolutionary new full-frame lens mount and matched lenses, a Nikon designed 45.7MP image sensor and seamless integration with Nikon‰Ûªs DSLR system‰ÛÓincluding the NIKKOR lenses you love‰ÛÓthe Z 7 is a camera unlike any before it. And yet, it‰Ûªs unmistakably a Nikon. This is mirrorless reinvented.
45.7Megapixels
FXFormat
9 FPSContinuous Shooting
64‰ÛÒ25,600ISO (Expandable to 102,400)
4K UHD3840x2160 at 30/25/24p
FEELS LIKE A NIKON
As comfortable and familiar
as an old friend.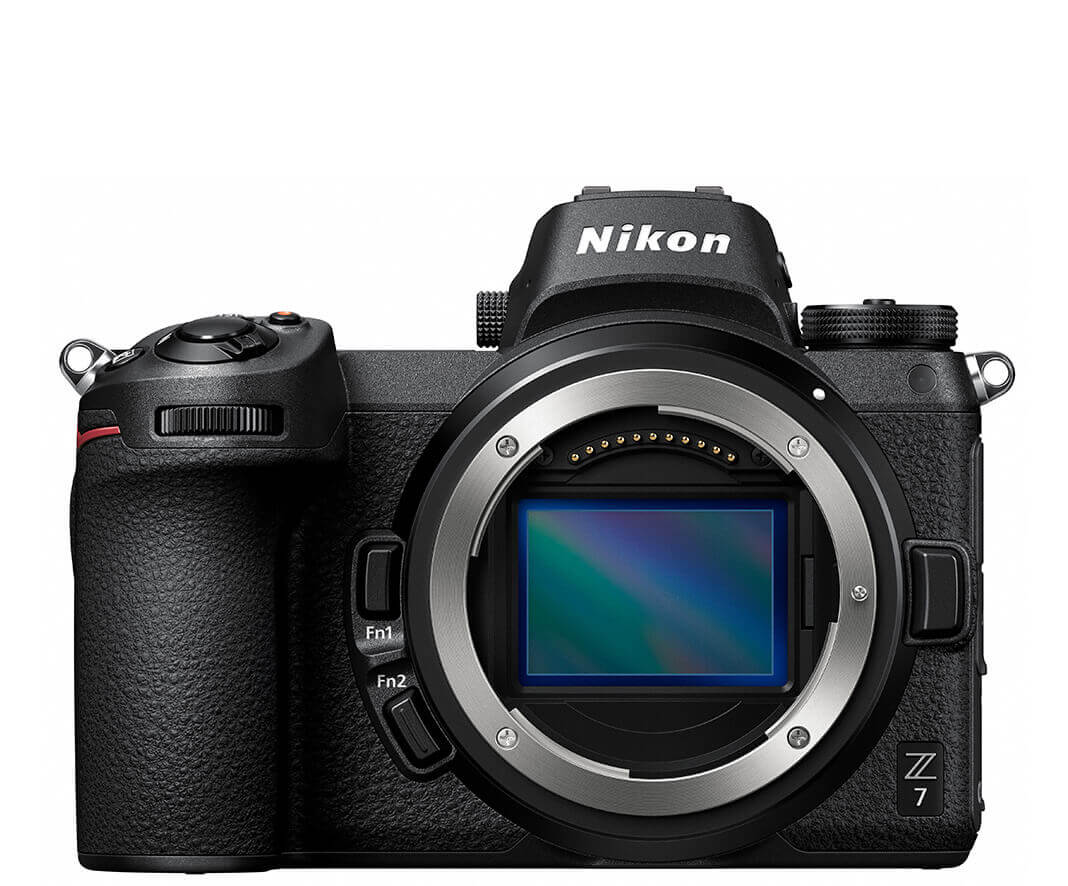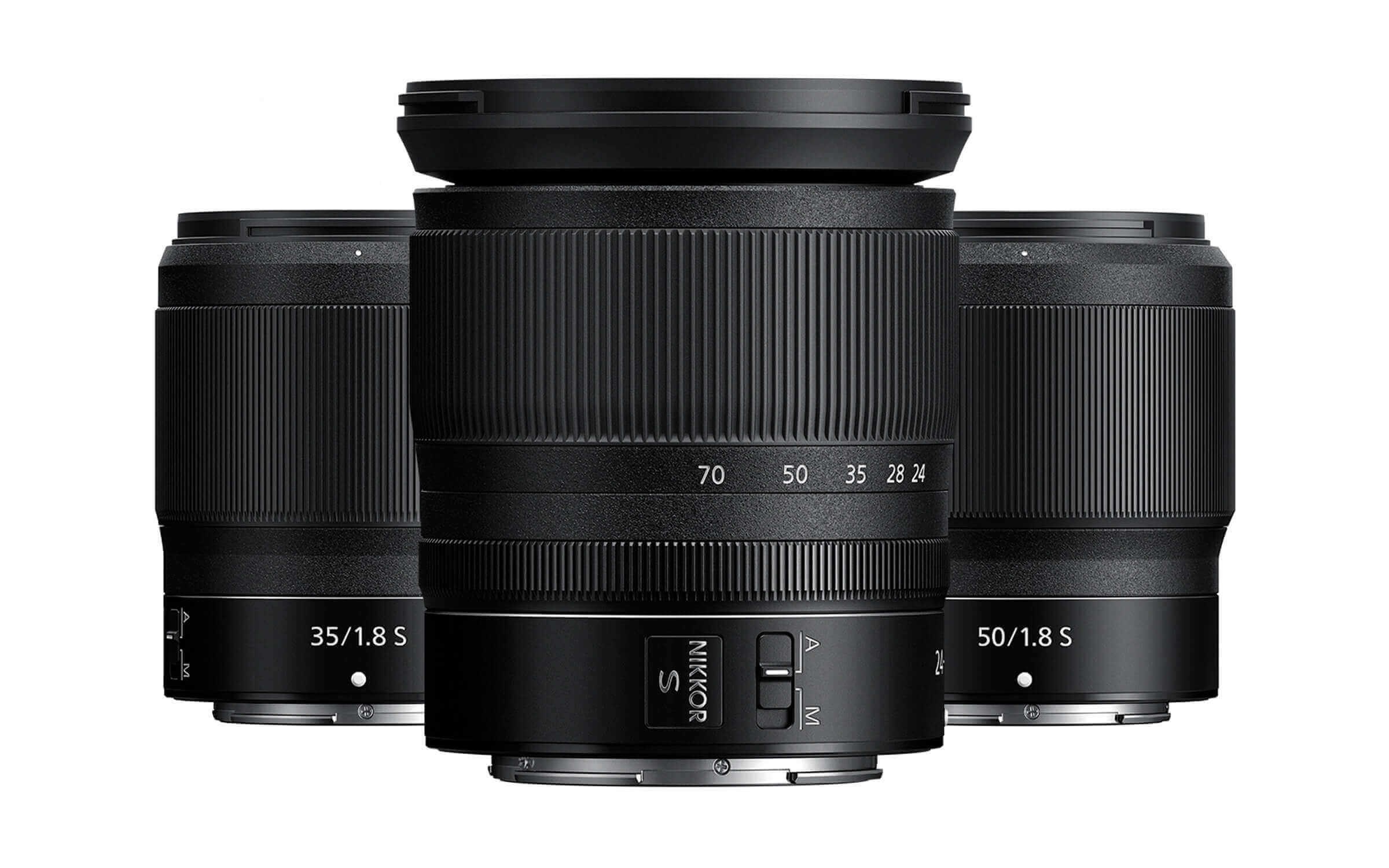 NEW NIKKOR Z LENSES
The next generation of NIKKOR glass.
Empowered by the larger Z Mount and shorter 16mm flange focal distance, NIKKOR Z lenses gather more light and break traditional rules of the "sweet spot". Forget about stopping down for maximum sharpness‰ÛÓNIKKORZ are at their best and deliver corner-to-corner sharpness even at their widest aperture.
LEGENDARY F-MOUNT NIKKOR LENSES
Greater performance from the lenses you love.
When used with the optional Mount Adapter FTZ, more than 90 F-Mount NIKKOR lenses maintain all of their sharpness, resolving power and functionality and gain the advantages of the Z 7‰Ûªsin-body VR, silent shooting, PDAF focusing system*, 4K video and more. Approximately 360 F-Mount NIKKOR lenses can be used. Compatibility as only Nikon can deliver.
Explore Mount Adapter FTZ *Full AF/AE supported when using FX or DX AF-S Type G/D/E, AF-P type G/E, AF-I type D and AF-S / AF-I Teleconverters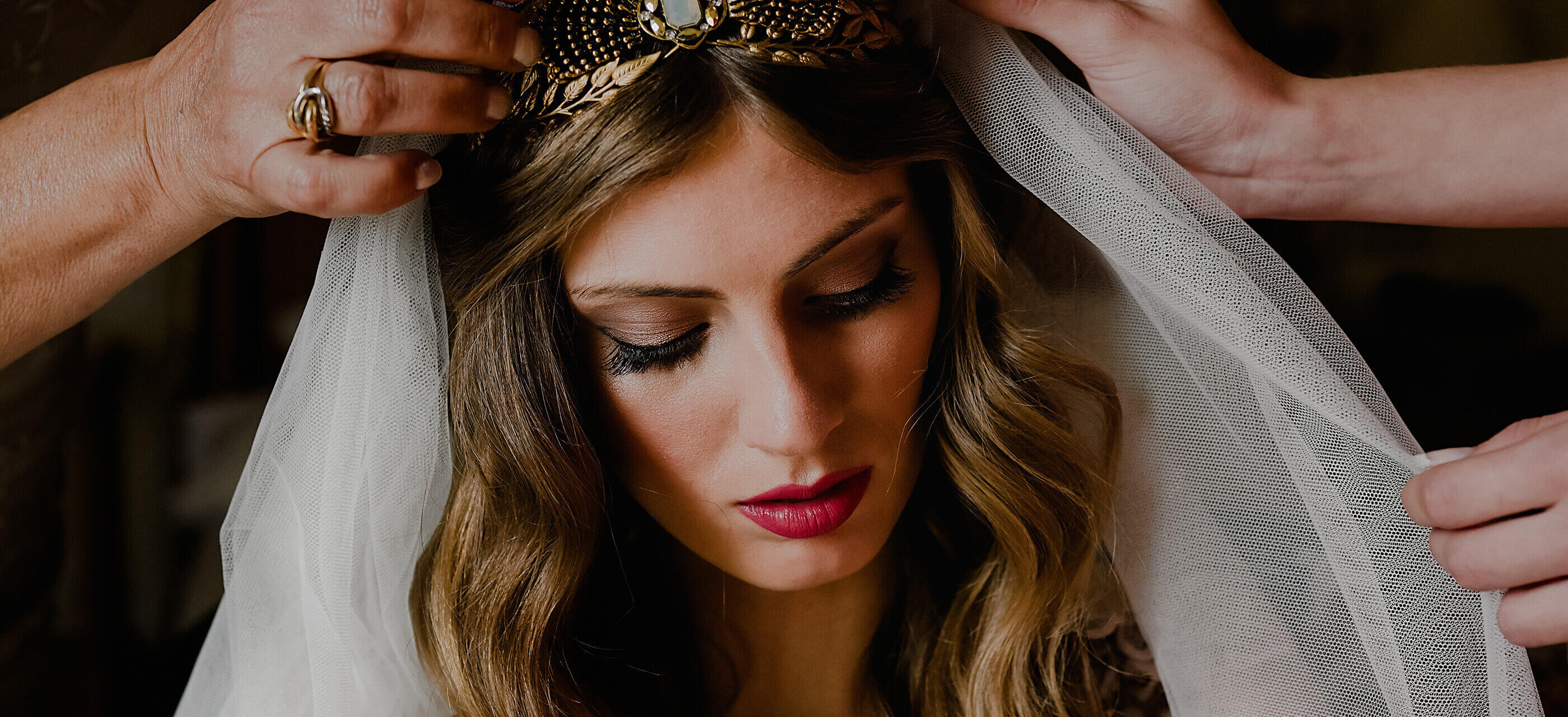 PURE VIEWING EXPERIENCE
Just like the real thing.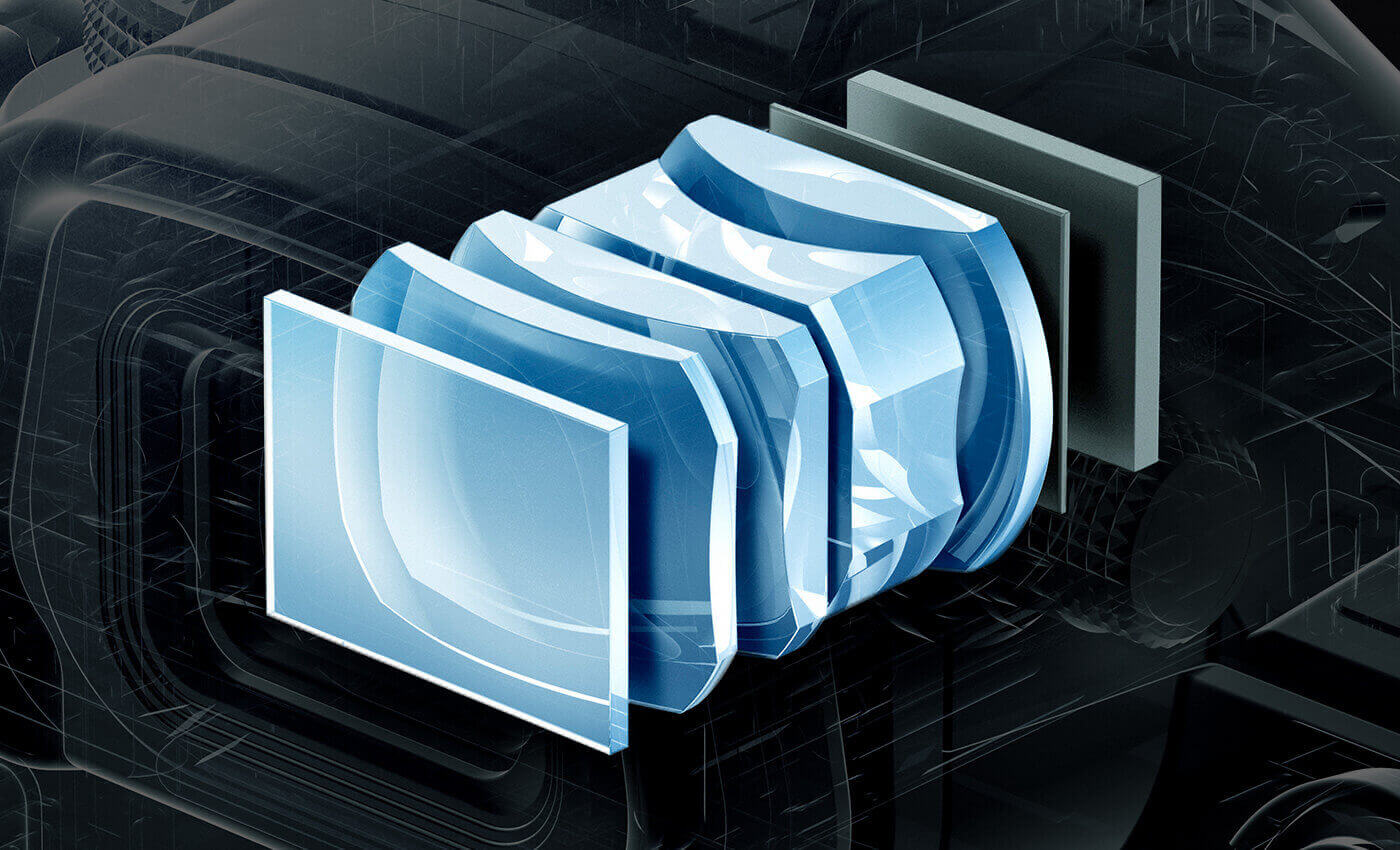 NEW 3.6M-DOT QUAD VGA VIEWFINDER
Oh, what a view.
Take an ultra-high resolution QUAD VGA display, add Nikon optics for magnification, including Aspherical lens elements and Fluorine coating, and you‰Ûªve got an EVF experience unlike any before it. Minimal lag and blackout, 100% frame coverage (approx.), corner-to-corner clarity and sharp magnification. It has the feel of an optical viewfinder, and you can use it for both stills and videos.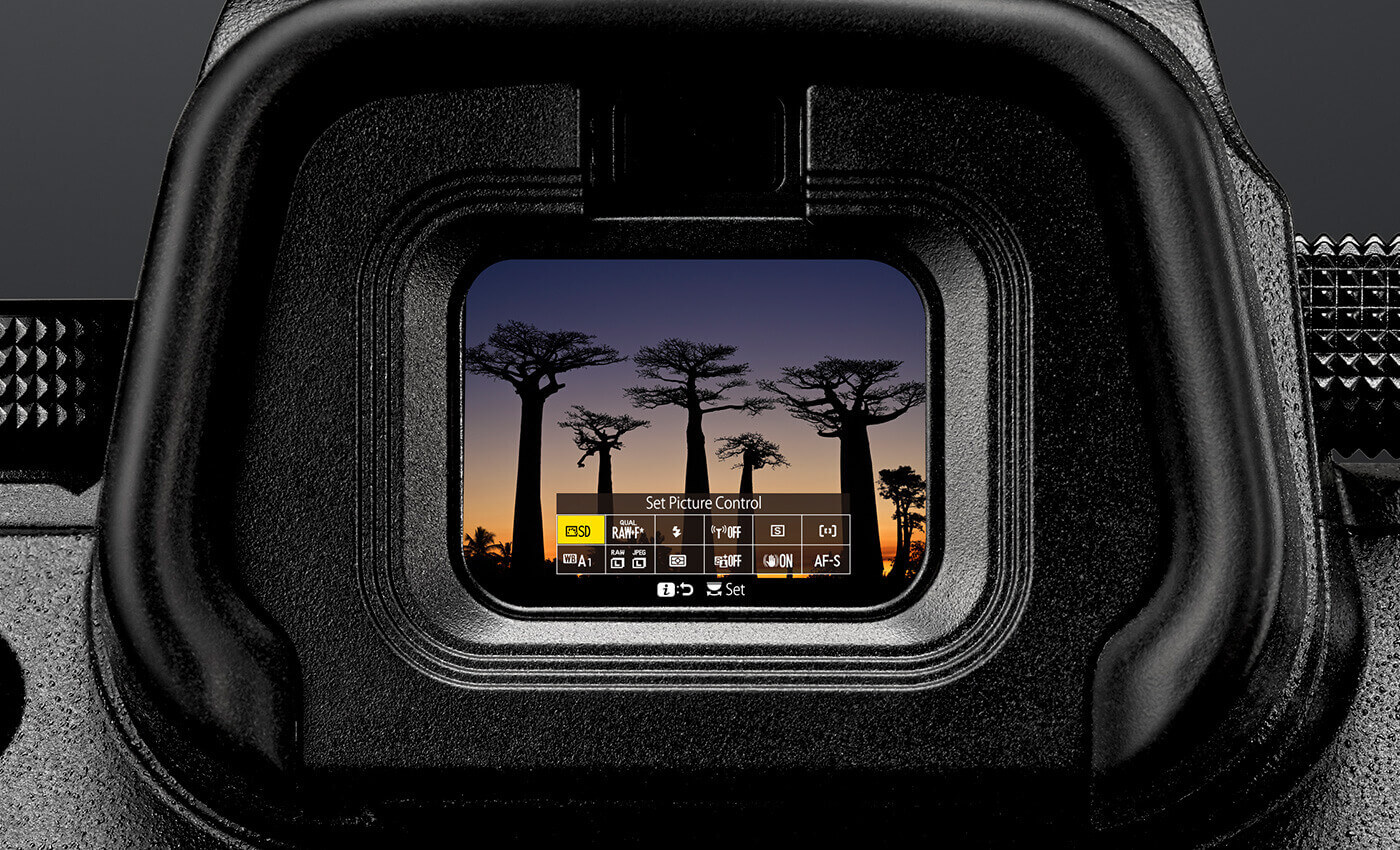 NEW ICON-DRIVEN INFO DISPLAY
Keep your eye on the prize.
All relevant info is displayed out of the way and is easy on the eyes. A new customizable menu appears right inside the viewfinder, so you can quickly adjust settings without ever taking your eye off the shot. Focus modes, white balance, exposure, VR settings, Picture Controls, and more‰ÛÓall within eye‰Ûªs reach. Preview exposure and white balance changes, image stabilization and depth-of-field in real time. You can even review the photo or video you just shot.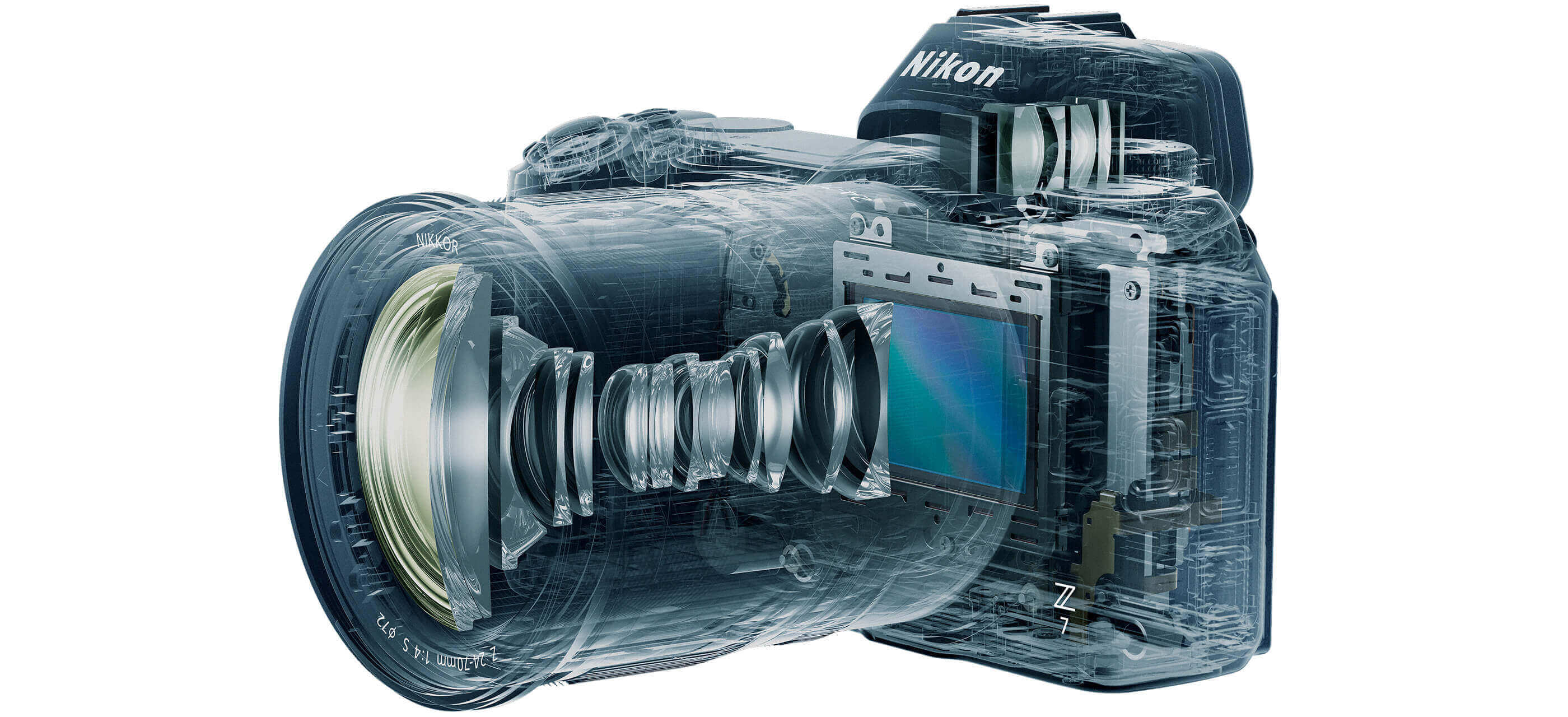 IN-BODY VR IMAGE STABILIZATION
Steady as it goes.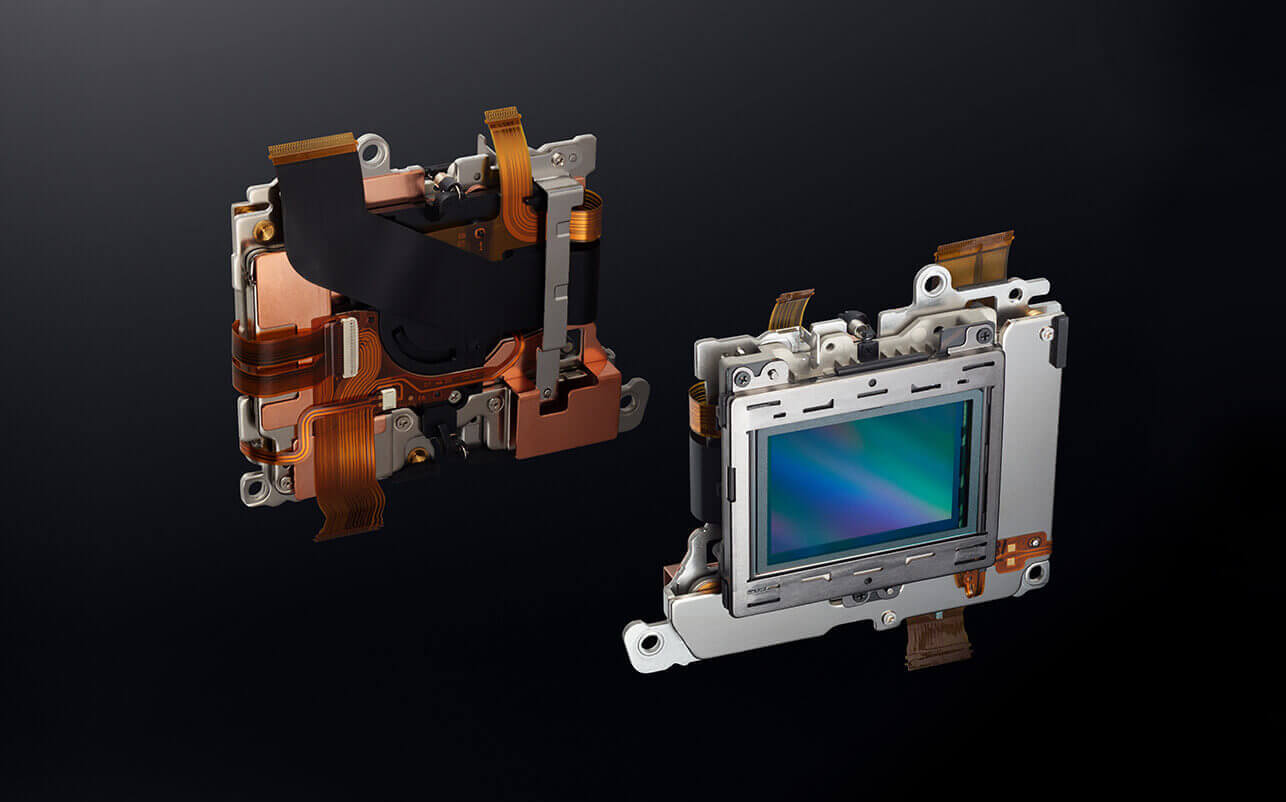 UP TO 5 STOPS OF VR IMAGE STABILIZATION
Rock steady. Tack sharp.
Powerful in-body 5-axis VR image stabilization is applied to whatever NIKKOR Z lens you‰Ûªre using. Up to five stops* of image stabilization in up to five directions‰ÛÓyaw, pitch, roll, X and Y. During video recording, optical VR is combined with electronic VR (e-VR) for even steadier shots. Normal VR mode for static subjects. Sports VR for moving subjects.
*Based on CIPA Standards. This value is achieved when the NIKKOR Z 24-70mm f/4 S lens is attached, with zoom set at the maximum telephoto position.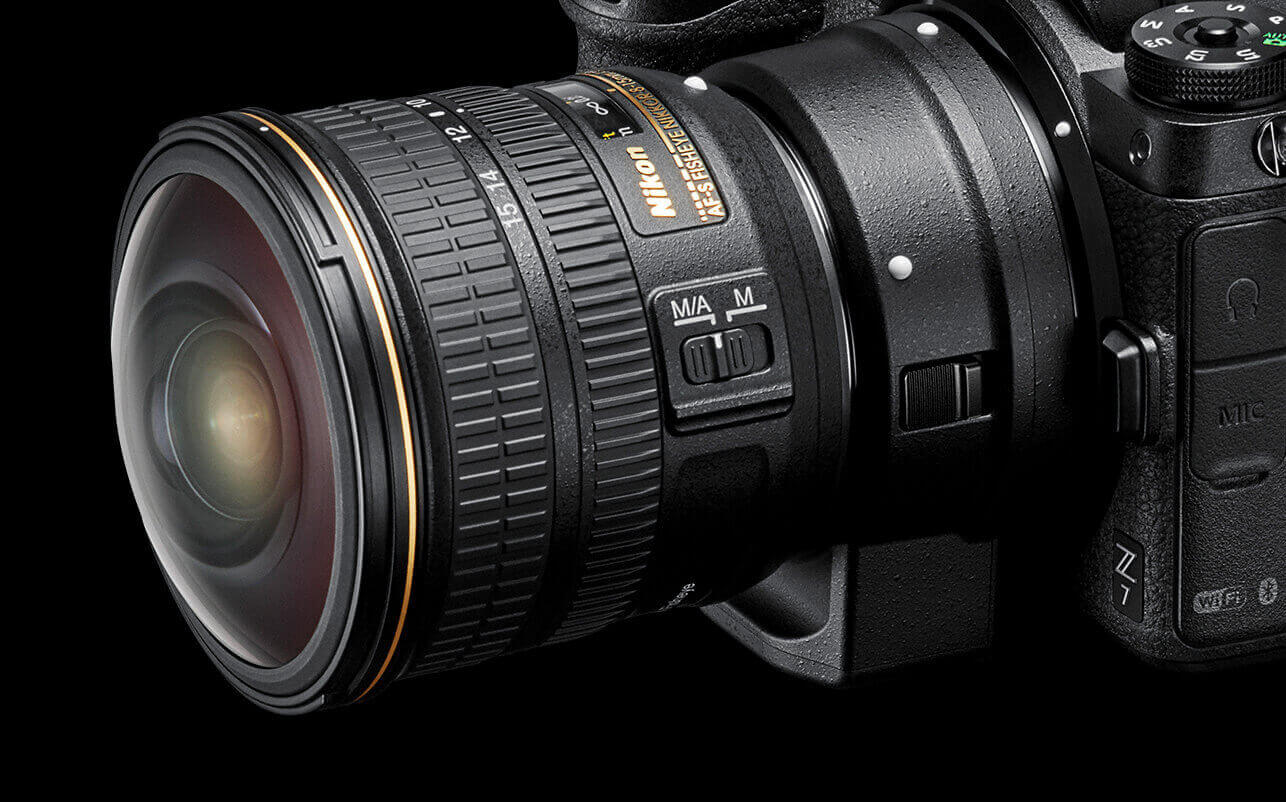 VR FOR F-MOUNT NIKKOR LENSES
Your favorite lenses now have VR*.
For the first time, F-Mount NIKKOR lenses like the AF-S NIKKOR 105mm f/1.4E ED or AF-S NIKKOR 14-24mm f/2.8G ED can benefit from in-body 3-axis VR. NIKKOR lenses that already have VR, like the AF-S NIKKOR70-200mm f/2.8E FL ED VR, get the added benefit of roll axis for a total of 3-axis VR. Just add the optional Mount Adapter FTZ and you‰Ûªre good to go.
*Requires use of the Mount Adapter FTZ
Spesifications
Effective Pixels
45.7 million
Sensor Size
35.9 mm x 23.9 mm
Image Sensor Format
FX
Storage Media
XQD memory cards
Top Continuous Shooting Speed at Full Resolution
9 frames per second
ISO Sensitivity
ISO 64 - 25,600 in steps of 1/3 or 1/2 EV
Can also be set to approx. 0.3, 0.5, 0.7, or 1 EV (ISO 32 equivalent) below ISO 64 or to approx. 0.3, 0.5, 0.7, 1, or 2 EV (ISO 102,400 equivalent) above
ISO 25,600; auto ISO sensitivity control available
Movie
4K UHD 3,840x2,160 / 30 fps
4K UHD 3,840x2,160 / 25 fps
4K UHD 3,840x2,160 / 24 fps
Full HD 1,920x1,080 / 120 fps
Full HD 1,920x1,080 / 100 fps
Full HD 1,920x1,080 / 60 fps
Full HD 1,920x1,080 / 50 fps
Full HD 1,920x1,080 / 30 fps
Full HD 1,920x1,080 / 25 fps
Full HD 1,920x1,080 / 24 fps
Full HD 1,920x1,080 slow-mo / 30 fps x4
Full HD 1,920x1,080 slow-mo / 25 fps x4
Full HD 1,920x1,080 slow-mo / 24 fps x5
Actual frame rates for 120p, 100p, 60p, 50p, 30p, 25p, and 24p are 119.88, 100, 59.94, 50, 29.97, 25, and 23.976 fps respectively
Quality selection available at all sizes except
3,840 x 2,160, 1,920 x 1,080 120p/100p, and 1,920 x 1,080 slow-mo, when quality is fixed at high
Monitor Size
3.2 in. diagonal
Monitor Type
Tilting TFT
Touch-Sensitive LCD
Battery / Batteries
One EN-EL15b rechargeable Li-ion battery
EN-EL15a/EN-EL15 can also be used, but note that fewer pictures can be taken on a single charge and that charging AC adapter can be used to charge EN-EL15b batteries only
Approx. Dimensions (Width x Height x Depth)

5.3 in.

(134 mm)

x 4 in.

(100.5 mm)

x 2.7 in.

(67.5 mm)

Approx. Weight

20.7 oz. (585 g)